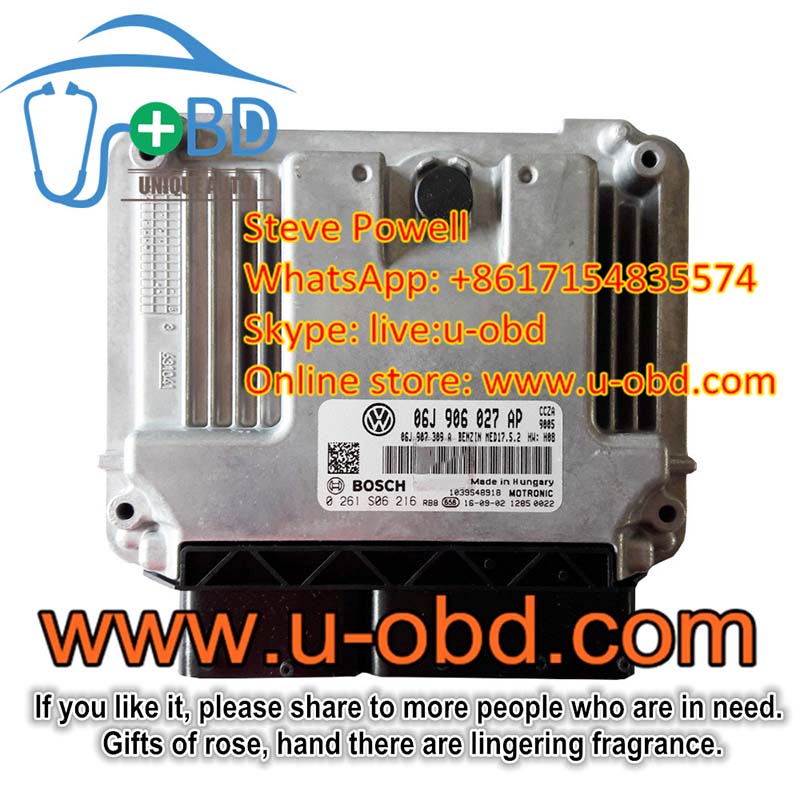 How to repair Volkswagen ECU MED17.5 Motronic for 2.0T Engine
Per many friend request, Here I made the Volkswagen 2.0 T Engine BOSCH MED17.5 Motronic ECU repair guideline IC chip function illustration, it's may help some friend to repair this ECU.
In many Case the ECU can be repair by change of the IC chips, hopefully it will make sense.
Gifts of rose, hand there are lingering fragrance.
If you like it, please share to more people who are in need. for more repair guidelines tutorials please register members on my store, I will share with the members via Emails,