Description
Mercedes-Benz HU55 NTG5.5 Head unit repair tools Memory card initialize tool
Applied to initialize the Mercedes-Benz NTG5.5 Head unit HU55 Memory card, some Lexus head unit Memory card.
When repair NTG5.5 Head unit, if not initialize the Memory Card, even write in a new data file, still not work, the Card should be initialized to a normal status at first, then write in a new data.
Steps: Insert the card – connect the USB – Press the button – Wait when the Led indicator status changed – initialization process complete.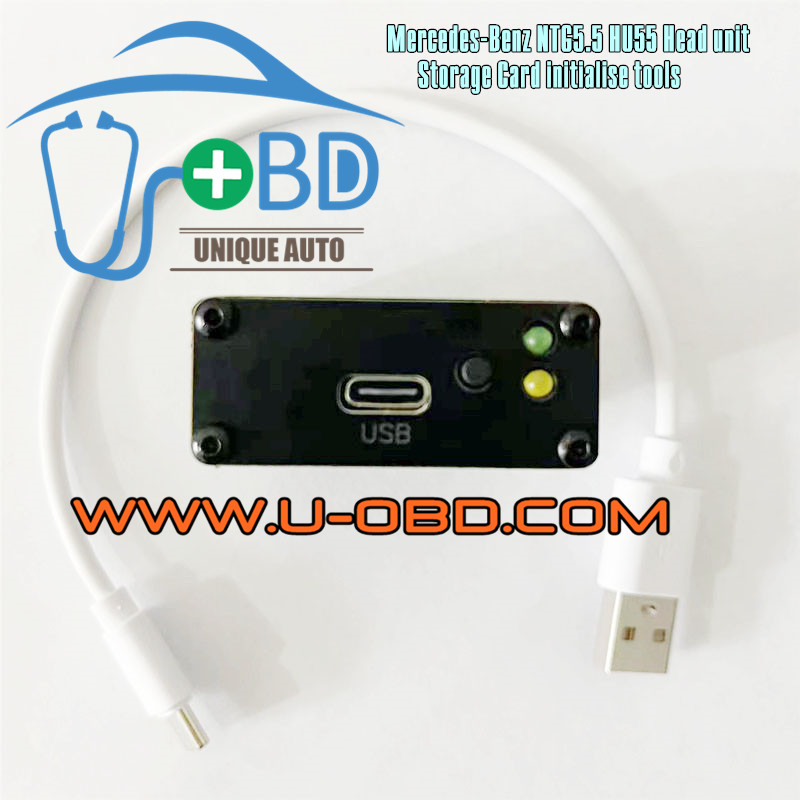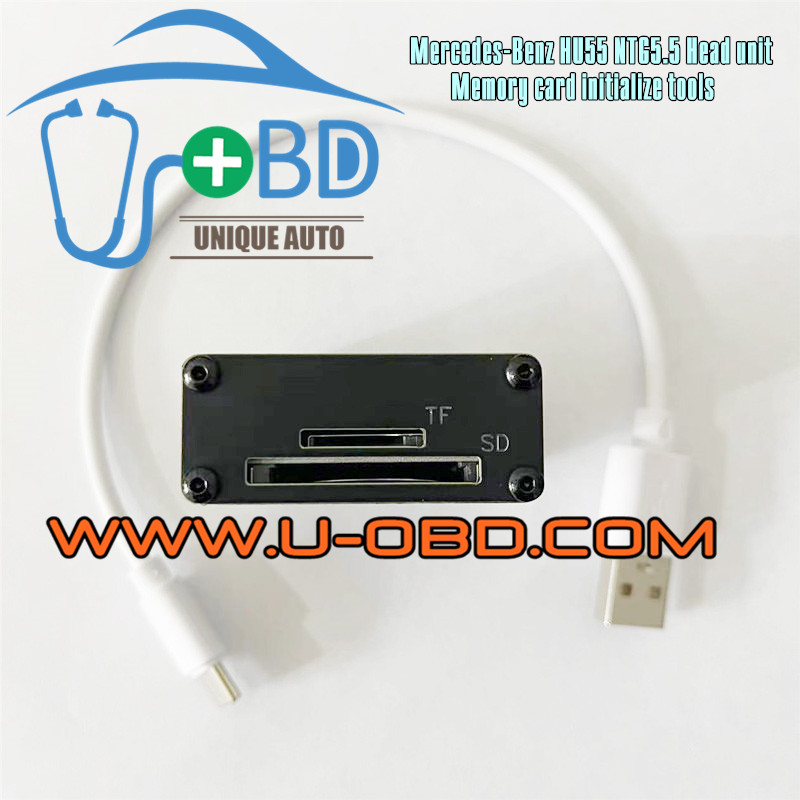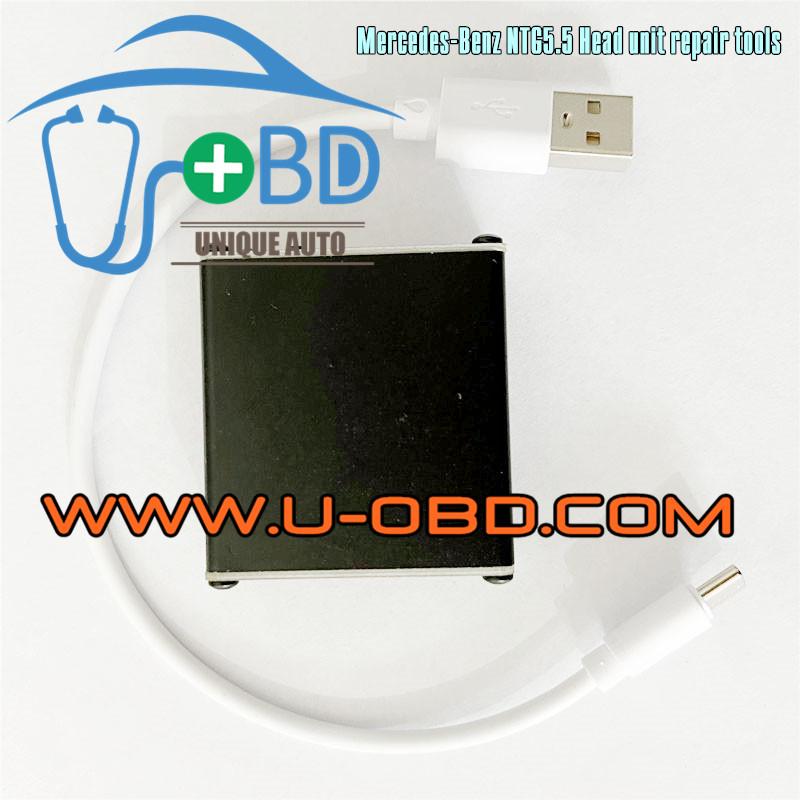 The Mercedes-Benz NTG 5.5 Head unit Memory card data reading or writing tools please click:
Mercedes-Benz NTG5s1 NTG5.5 Headunit SD memory card reading and writing tools