Description
AUDI MHEV 48 Volt belt alternator starter generator boost electric motor test bench
Applied to test the AUDI MHEV 48 Volt belt alternator starter generator on bench, diagnose, read data stream, drive the starter, test the generator functions. only need supply 220 Volt AC Power,  No need connect other car modules.
Note: The test bench need supply 220 Volt AC power Supply, if your region working voltage is not 220 V do not buy this.
It's very big size and heavy, if you have the 48 V lithium battery and DCDC inverter module which can supply power to the starter Generator, you can buy the combined test bench in our shop.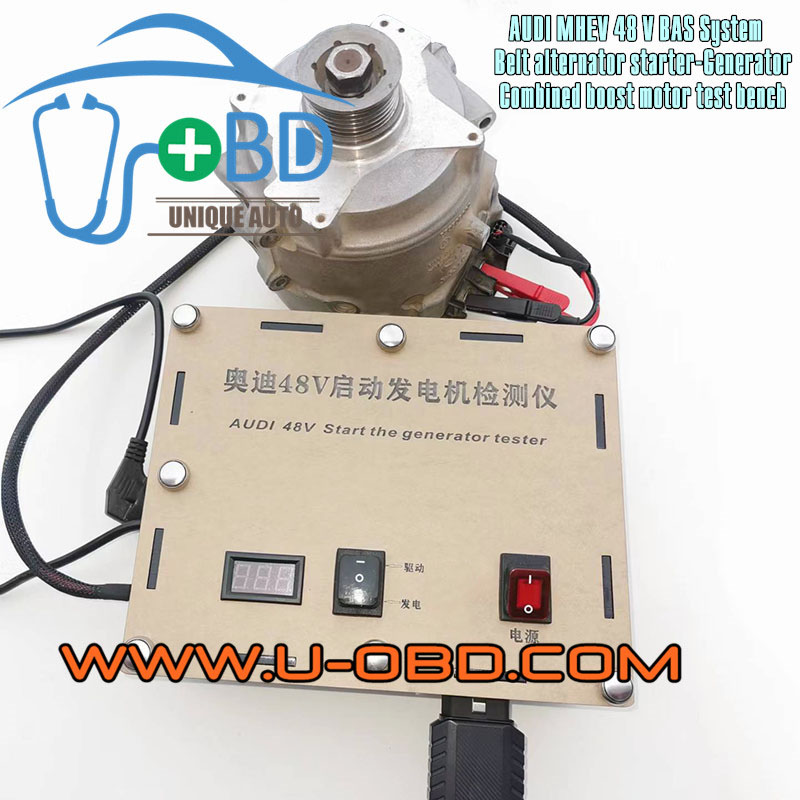 Need 48 V Lithium, DC-DC voltage inverter, and starter generator combined test bench please click link below:
AUDI Mild Hybrid MHEV car 48 Volt Lithium battery DCDC Inverter Starter Generator combined test bench