Description
Mercedes-Benz Intelligent Servo module A80 ISM direct select DSM test bench
Applied to test the Mercedes-Benz intelligent servo module A80 Direct select module, drive the actuator, with OBD port, connect diagnosis device able to diagnise, delete fault code on bench.
For testing the old type FBS3 Type ISM,  Before test, Need clear the ISM Module Immo data.
For testing the FBS4 Type such as 218, 166, 222, 205 ISM module,   should order the extension cable.   connect the EIS (the EIS, car keys, and the ISM module should come from the same car)  and turn on the key.
There are two options in this link:
UAE10111a – only the ISM test bench, fit for old type ISM.
UAE10111b – ISM Test bench + extension cable, can applied to test the FBS3 type ISM, and FBS4 Type ISM.
The Extension cable has ignition lock connector, TCU connector, cluster connector.   Modules which connect to the extension cable can not communicate with diagnose device, so can not diagnose those EZS, TCU and cluster.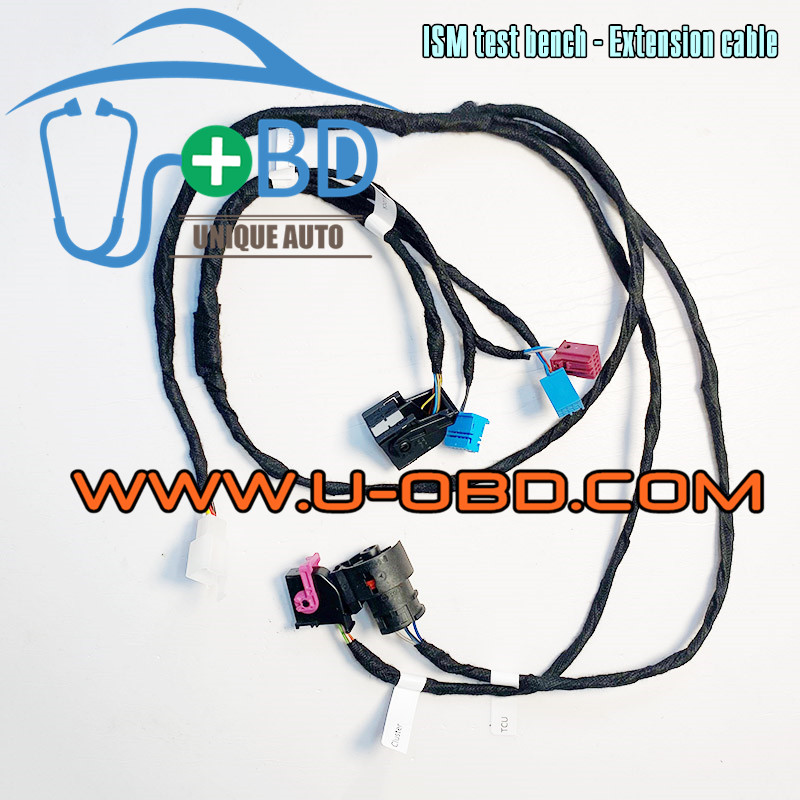 Note: The products is the test bench harness only, the battery and ISM module are not included.