Description
Auto Key Programmer SBB CK100 Programming with Multi-language Key Maker
1. CK100 Highlights
Real upgrade Software Version: V46.02

  Multi-Language: Italian/German/French/English/Spanish/Greek/Portuguese/Turkish/Russian
 No Tokens Lmited
  Support Toyota G Chip
  It is a new generation of the SBB Key Programmer, the replace version
 Support for Toyota, for Honda and for Ford to Year 2014.Add New Car Models.
 Increase much more features and functions.More powerfull and functional.
 Alternative to function and feature of the SBB V33.02.
 Support Pin Code Reader Function for Part of Cars.
2.CK100 V46.02 Functions:
 Programming new keys.
 Reading keys from immobilizers memory
 Deactivating keys no longer in the car owners possession
  Operation by means of a menu guided programming
  Programming new remote controls
 Software with full database containing all the most important vehicle makes.
3.Please Notice:
 Please DON'T Update it, otherwise the unit would be damaged.
 Please use Windows XP or Windows 7 32bits systerm when you connect it.
 Please Disconenct Internet and Close Antivirus software when you use it.
  If CK100 fails to adapte key, pls disconnect OBD16 adapter and car,  after 10 seconds connect again, otherwise vehicle immo system may get damaged and CK-100 will be locked to too.
 Need pin code to do Ford,we do not provide that.
4.PIN CODE SERVICE Car List:
For HYUNDAI PIN CODE
 For KIA PIN CODE
  For NISSAN BCM CODE
For VAG PIN CODE SYSTEM1 (SYSTEM2, KOSTAL, MEGAMOS/DELPHY)For VAG 7-4 PIN CONV (PIN7, DEALER, IMPORTATORE, PIN4, DATA(00/00/2000), EXIT)
 Compare SBB, add new pin code service below:
   6) PIN CODE ECM TYPE 1 (ECM TYPE 2, ECM TYPE 3, ECM TYPE 4, ECM TYPE 5, ECM TYPE 6
 For CHRYSLER FOBIKCODE
 For FORD KEYLESS ECODE (KEYLESS ENTRY CODE1, KEYLESS ENTRY CODE2)
5.Immobilizer Car List :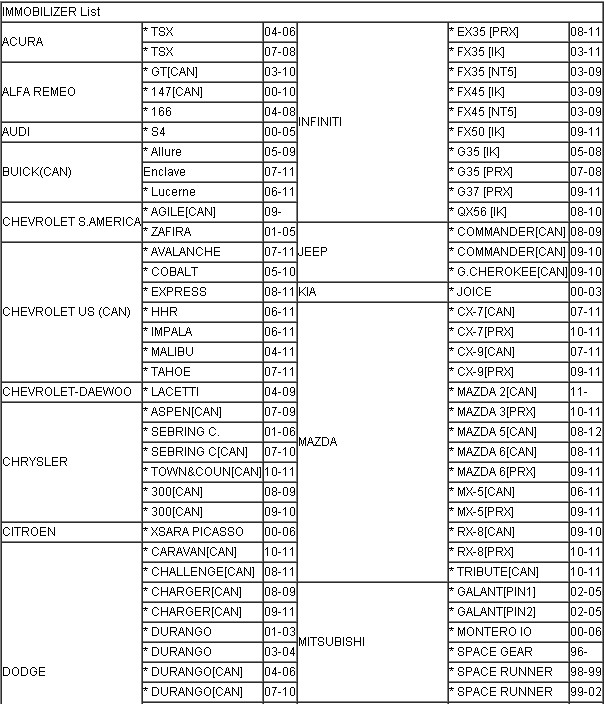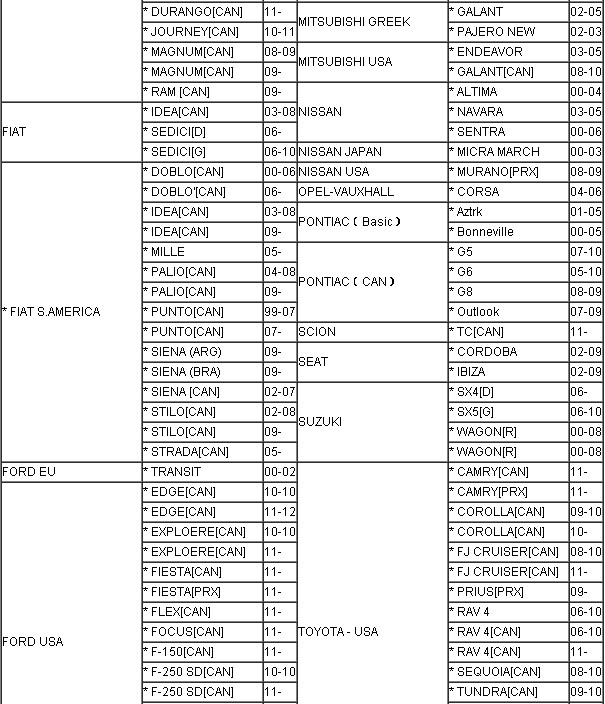 6.Remote Control Car List: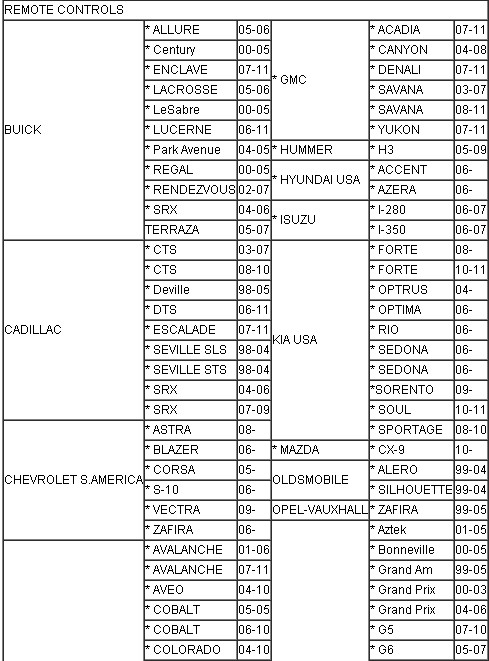 1 x CK100 V46.02 Main Unit
   1 x USB Cable
   1 x Power Supply
8.FAQ:
   Q: Does CK-100 work on Toyota G Chip?
   A: Yes, It can do this
   Q: If  it can work on Ford?
   A: Yes, but pin code need for Ford cars
   Q: Does it support update?
   A: No, it can not update now
   Q: Open the device, while this information comes out "PRESS ESC TWICE PLEASE", I follow this to press ESC twice, while nothing happen, what I can do now?
   A:Please connect the device to 12v power supply to test.
   Q:Can it read pin code?
   A:Yes,it can,but depends on brand.
   Q:Dear sir,I have 2002 ford explorer,I want to buy T300 or CK100,can you advise which is better for my car?
   A:T300 is better for old cars,but still need to check if the key program has the adapter for your car.